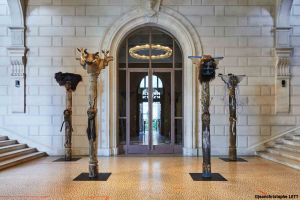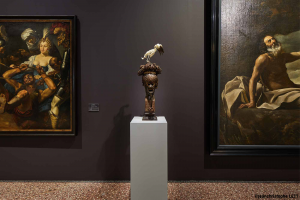 Lebanese videographer Ali Cherri looks at the role historical objects play in the construction of national narratives, attaching particular importance to nature and animals. Through his creations, he explores the heritage and environment of Lebanon and other Middle Eastern countries, reflecting on objects and the world around them.
For Manifesta 13 Marseille, sponsored by [N.A!] Project, Ali Cherri created The Gatekeepers, an exhibition drawing on the tradition of totems.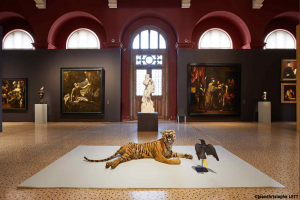 Using figures inspired by aquatic creatures and historic objects, his aim was to link nature and culture. These vertical pillars also presented an opportunity to work with the Musée des Beaux-Arts de Marseille and the Muséum d'Histoire Naturelle, two cultural institutions situated a few steps apart.
In 2021, for the Lyon Biennial of Contemporary Art, Ali Cherri will exhibit his totems at Ferdinand Cheval's Ideal Palace.
More information : https://www.alicherri.com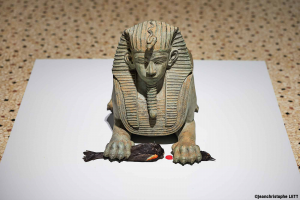 Photo credit : Jeanchristophe Lett