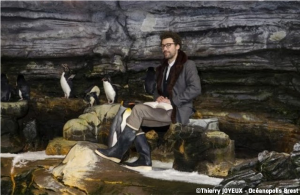 The work of writer, playwright and interpreter David Wahl blends science and theater with writing and scientific research.
Supported by [N.A !] Project, David Wahl proposed a "Curious and Secret Visit" in the Grand Gallery of Evolution at the National Museum of Natural History in Paris in November 2019.
During this theatrical conference, he presented his friendship with an emperor penguin at Océanopolis Brest with irony and intelligence.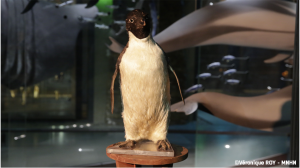 The performance invited the audience to travel through centuries, discoveries and continents. Stories of explorers, popular beliefs and scientific controversies punctuated his show, enabling imagination and knowledge to intertwine while questioning the bond between humans and the ocean.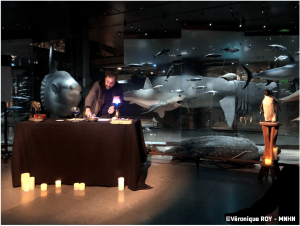 More information : http://davidwahl.fr