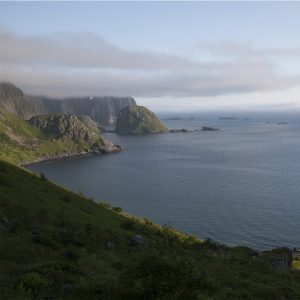 Sandrine Teixido is a writer and researcher with a PhD in ethnology and social anthropology who is involved in A Tale as a Tool with Aurélien Gamboni, a former Forde curator and an artist followed by [N.A!] Project since the start in 2012. Together, they are working on Edgar Allan Poe's short story, "A Descent into the Maelstrom" (1841). This story appears as a "thought tool" sparking questions on the perception of environmental risks.
In 2019, [N.A!] Project funded a reconnaissance trip to the Lofoten Islands in Norway. Accompanied by artist and curator Stéphane Verlet-Bottéro, the two creatives traveled to Mount Hellsegga and observed the mythical maelstrom. Carefully prepared and organized around Edgar Allan Poe's story and the numerous artists and researchers inspired by it, this trip provided an opportunity to reflect on current environmental issues while drawing inspiration from the incredible surroundings.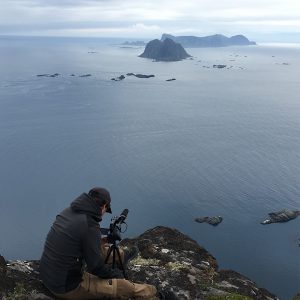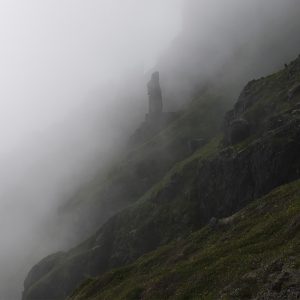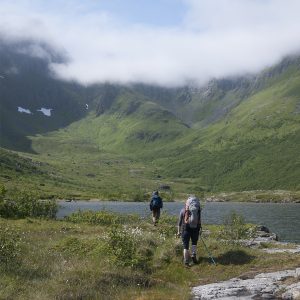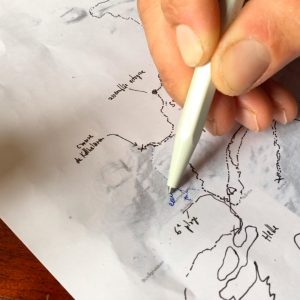 Since the trip, Sandrine Teixido and Aurélien Gamboni have continued their inquiry based on Edgar Allan Poe's story. On February 10, they published "Hellsegga" a projection of the events in the future highlighting contemporary environmental challenges. This work was also presented in a talk by the two artists on February 2.
Other articles and writings about the project will appear soon.