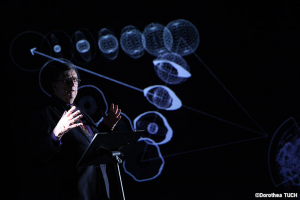 Bruno Latour and Frédérique Aït-Touati have been working together for years. In 2013, [N.A!] Project supported these two artists, who created Gaïa Global Circus, a global climate tragicomedy that premiered at the Sorano Theater in Toulouse.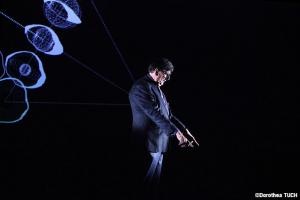 Moving Earths was presented for the first time in January 2020 at the Odéon Theater in Paris and then in May, during the lockdown, at ZKM Karlsruhe. This performance-lecture invites the audience to question the current transformations in our world. Like Inside, this work forms part of the Théâtre de la Terre trilogy of plays created to challenge and shape our vision of the world.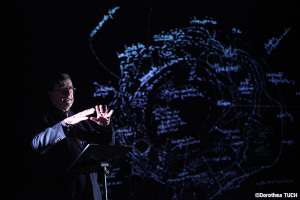 [N.A!] Project started collaborating with Frédérique Aït-Touati some years ago. In 2012, the theater director took part in the first [N.A!] Project Academy at dOCUMENTA (13). The artist was then invited to Cosmopolis #2 at the Pompidou Center in Paris to present the Terra Forma project, which uses mapping to rethink our relationship with land.

More information : http://www.bruno-latour.fr/node/839.html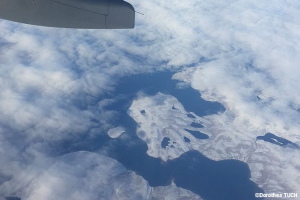 Photo credit : Dorothea Tuch